AI4PEP Secretariat serves as the administrative platform for the implementation of the AI4PEP objectives and informs the vision of the AI4PEP, working closely with the Board of Trustees and carrying out the day-to-day running of the Board of Trustees program. The Secretariat is located at York University.
Prof. Jude Kong
Executive Director
Prof. Jude Kong is a professor in the Mathematics & Statistics Department at York University and the founding Director of the Africa-Canada Artificial Intelligence and Data Innovation Consortium (ACADIC). Additionally, he is the Executive Director of the Global South Artificial Intelligence for Pandemic and Epidermic Preparedness and Response Network and the Regional Node Liaison to the steering committee of the Canadian Black Scientist Network (CBSN). He obtained his Ph.D. in Mathematics from the University of Alberta, his MSc. in Engineering mathematics from the University of Hamburg-Germany and the University of L'Aquila-Italy. His B.Sc. in Computer Science and Mathematics was acquired at the University of Buea-Cameroon and his Bachelor of Education (B.Ed) degree in Mathematics was earned at the University of Yaounde-Cameroon. Before joining York University, he did a postdoc at Princeton University. Dr. Kong is an expert in artificial intelligence, data science, mathematical modelling, infectious disease modelling and mathematics education. His principal research program focuses on the use of artificial intelligence, data science, mathematical models and other quantitative methods to improve decision-making for clinical public health. During the COVID-19 pandemic, he has been leading an interdisciplinary team of more than 52 researchers from key academic and government institutions in nine African countries that have been using Artificial intelligence to help government and local communities to contain and manage the spread of COVID-19. In 2020, he won a York Research Leader Award. In 2021 he was spotlighted among Canadian Innovation Research Leaders 2021 for his work with ACADIC. In 2022, he was spotlighted as a Change Maker by People of YU for his work in helping others learn mathematical concepts and encouraging them to find their passion and achieve more than they thought was possible. He is an Area Editor of the Data & Policy Journal where he focuses on Data Technologies and Analytics for Policy and Governance.
Dr. Nicola Luigi Bragazzi
Chief Scientist
Dr. Nicola Luigi Bragazzi was born on March 2, 1986, in Carrara (MS, Tuscany), Italy. He got his Medical Degree (MD) in general medicine and surgery from Genoa University (Genoa, Italy) in 2011, his doctorate (PhD) in biophysics from Philipps University of Marburg (Marburg, Germany) in 2014, and his specialization in Public Health from Genoa University (Genoa, Italy) in 2017. He is a member of the Cochrane Association (Cochrane Reviewer) for the Cochrane Epilepsy Group. He is also a member of the Global Burden of Disease (GBD) Initiative (Institute for Health Metrics and Evaluation, IHME, University of Washington, USA), which aims at quantitatively measuring the burden of disease generated by 369 diseases and injuries and 87 risk factors from 1990 onwards in 204 countries and territories. He has been awarded the "Young Knight of the Italian Republic" ("Alfiere della Repubblica Italiana") by President Carlo Azeglio Ciampi in 2005. Recently, in 2019, he has been nominated as one of the top five biomedical researchers worldwide aged less than 40 years in terms of the number of publications, articles in Q1 biomedical journals, total impact factor, and h-index (USERN Prize). He also received other prizes, including the Guidoniani Prize in 2018, for his contributions to evidence-based medicine, the MAI Prize 2020 for his contributions toward a better understanding of the epidemiological basis of autoimmunity and autoinflammation, and the 2020 HSE Open Access Research Award for his contributions to evidence-based medicine and the fight against COVID-19. According to a scholarly study by Professor Ioannidis, Stanford University, USA, he has highly contributed to COVID-19 research, being among the most productive researchers from across the world and the only one from Canada in the list of highly cited and prolific researchers on COVID-19. According to a list of researchers compiled by Professor Ioannidis, he belongs to the 2% of top scientists worldwide. The list can be accessed here: https://data.mendeley.com/datasets/btchxktzyw/1. He is working on advanced mathematical modeling (infectious disease and vaccination modeling) and big data mining and artificial intelligence in biomedicine at York University, Toronto, ON, Canada. He is passionate about equity, diversity, and inclusion (EDI), and he is utilizing big data and artificial intelligence to empower underserved, marginalized communities (the 2SLGBTQIAP+ community, of which he is an out-and-proud member, people with disabilities, and in particular disabled athletes and para-athletes, visible racialized communities, and Aboriginals). 
Specifically concerning digital health, informatics, analytics, and machine learning, he has been a pioneer in the field of "infodemiology and infoveillance" and in the use of the so-called nonconventional or novel data streams, such as the number of accesses to Wikipedia pages, and web searches/web queries. He has published his research in the prestigious "Journal of Medical Internet Research" (JMIR), the number one and leading journal in the field of digital health. He has also published in other relevant journals, like "Health Informatics Journal", "JMIR mHealth and uHealth", "JMIR Formative Research", "JMIR Public Health and Surveillance", and "JMIR Mental Health", among others. 
Of note, he has been deploying artificial intelligence for exploring topics of great relevance in the field of social justice, and EDI. Finally, he has been working with Statistics Canada, analyzing data relevant to the Canadian healthcare system and informing local policies.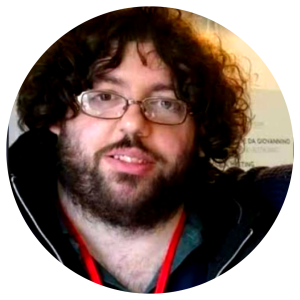 Dr. Jean-Jacques Rousseau
Network Manager
Dr. Jean-Jacques Rousseau is a philosopher of science, innovation policy expert, and serial entrepreneur. He is passionate about innovation for impact, and committed to unlocking the value of AI for positive change. 
His broad work experience includes policymaking, the launch of Clinical Trials Ontario and launch of Alpha Haïti, the largest tech incubator in the Caribbean region. In Canada, he held the roles of Economist, Community Safety Advisor, and Senior Manager of Life Sciences Programs. Abroad, he was the inaugural Technical Advisor in Innovation, Science and Competitiveness to the President of the Republic of Haiti.
Jean-Jacques holds a B.A. in Law from Carleton University, MBA from the Schulich School of Business at York University and PhD in Philosophy of Science from the University of Toronto. He completed three years as Postdoctoral Fellow in Explainability & Trust in AI Systems at the Lassonde School of Engineering. He recently convened an AI for De-escalation (AI4D) workshop at the 2022 International Conference for Pattern Recognition.
Through his boutique consultancy Rousseau Ventures, he co-created the Digital Tech by GeniusLab pre-employment training program, led the development of digital strategy at the Université de l'Ontario français, and supported Equity, Diversity and Inclusion at the Schulich School of Business. 
Jean-Jacques lectures in strategic innovation in the MBA program at the Schulich School of Business. He is Past Board Chair at CARE for Internationally Educated Nurses, and former Member at both Groupe Média TFO and the World Summit AI Board of International Government and UN Advisors. He was also Mentor at NextAI (Montreal) and Past Chair of the Board of the Obsidian Theatre Company.
Ms. Bahlelisiwe (Liswa) Luhlanga.
Communication and Community Engagement Officer
Ms. Liswa Luhlanga, Graduated from York University with a Master of Political Science and a post Graduate Diploma in Democratic Administration. She holds a double major Honours Degree in Communications Studies and Human Rights and Equity Studies. Previously, she earned a Diploma in Law Studies at the University of Swaziland. She is also the Founder and inagural National Coordinator of the Swaziland Young Women's Network (SYWON) a feminist organization committed to building leadership skills and advocating for Sexual Reproductive Health Rights of Young Women. She also has a proven history of feminist organizing, lobbying and advocacy at national and regional level. 
During the period 0f 2012 to 2014, she served the Swazi civil society as the Chairperson of the Gender Consortium at national level. Her highlights as a CSO leader was championing the first ever Swaziland Alternative Shadow report to the UN-CEDAW Committee in Geneva.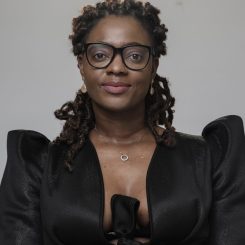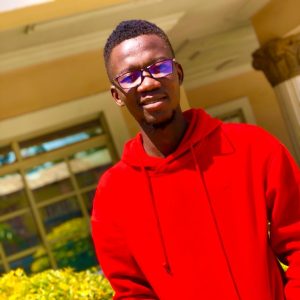 Victor Abel
Web Master
Victor is a passionate , thoughtful and driven individual with a bachelors in B.tech Applied Microbiology who has been particularly enthusiastic about everything Digital Technology and this, he developed himself in. Of all that Victor does, he found special love for Web design and developing Data-driven growth strategies for organizations.
He has served as a Digital Skills Trainer through the Google Digital Skills for Africa project that saw over 6 million people trained across Africa over a period of 5 years. He has trained individuals on how to optimize their use of the web, master digital tools, establish their online presence, and sustain a stable virtual life in the four-screen world.
Through his experience as a community manager at OmicsLogic Africa and MindtheGap Nigeria, Victor has honed skills in community engagement, community penetration for action, and cultivating and sustaining partnerships with collaborating organizations.
In his most recent role as Head of Content and Marketing at Tevuna Limited, he has developed skills in marketing, SEO, and analytics to assist the company to increase visibility and enhance business decision-making.