AI4PEP
>
Blog
>
AI4PEP Projects
>
Launching the Polio Antenna Project: Ethiopia's Pioneering Effort in the Fight Against Diseases
Launching the Polio Antenna Project: Ethiopia's Pioneering Effort in the Fight Against Diseases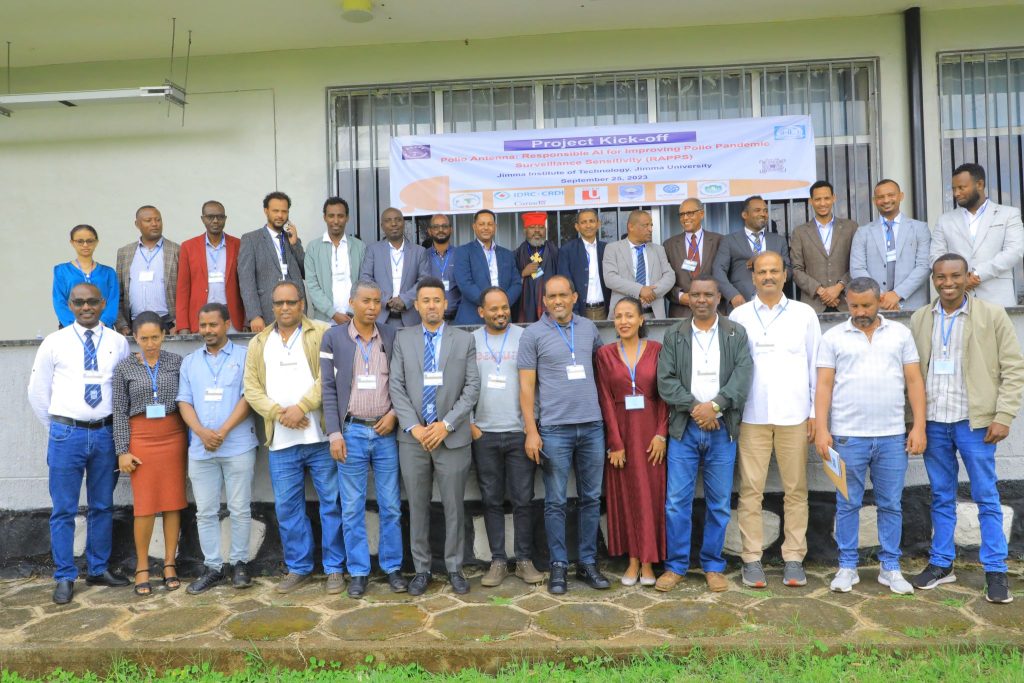 The Jimma Institute of Technology at Jimma University, Ethiopia, witnessed a historic moment on September 25, 2023, with the launch of the Polio Antenna Project—an ambitious initiative aimed at transforming disease eradication efforts in Africa through the power of Artificial Intelligence (AI).
Dignitaries and representatives from various organizations, including the Global South AI4PEP Network at York University, the Ministry of Health, the Ethiopian Public Health Institute, the Ministry of Innovation and Technology, the Ethiopian Artificial Intelligence Institute, CORE Group partners, the Jimma Zone Health Office, community elders, and senior officials from Jimma University, gathered to mark the kickoff event. Their presence underscored the significance of this groundbreaking endeavor.
The highlight of the event was an inspiring address by Professor Jude Kong, the Executive Director of the Global South AI4PEP Network and the Africa-Canada Artificial Intelligence and Data Innovation Consortium (ACADIC). With a profound sense of Pan-African solidarity, Professor Kong emphasized Ethiopia's historical role in the fight against colonialism.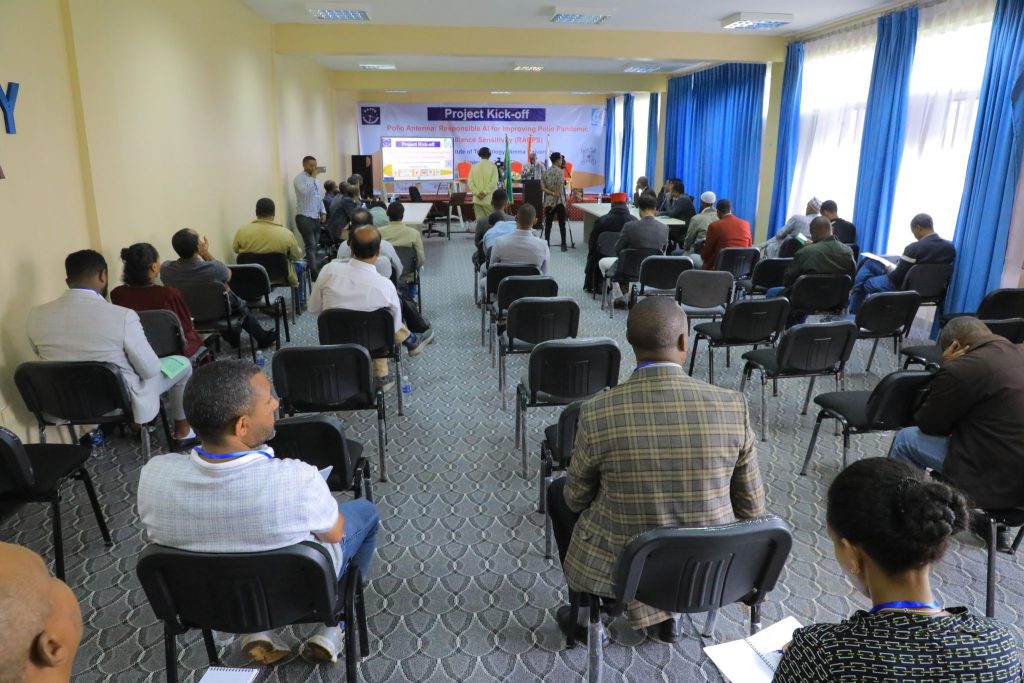 "We, Africans, and people of African descent, deeply appreciate Ethiopia's contributions to the struggle against colonialism. Ethiopia played a pivotal role in establishing 'The Spear of the Nation,' Umkhonto we Sizwe, the paramilitary wing of the African National Congress (ANC), and in training the revered Nelson Mandela (Madiba) in the fight against colonialism in South Africa," he noted.
Professor Kong went on to draw parallels between the historical fight against colonialism and the current battle against diseases in Africa. He acknowledged that while many countries have successfully eradicated diseases from their territories, Africa has faced the challenge of containment rather than complete eradication. However, he expressed his optimism for a brighter future.
"Now, it is your turn," Professor Kong proclaimed. "Following in the footsteps of your forefathers, Ethiopia should lead the charge in decolonizing AI and using it as a potent tool to combat and eradicate pandemics in Africa."
He commended the Polio Antenna project team for their dedication and lauded the Ethiopian government for once again assuming a leadership role. Professor Kong emphasized the importance of community involvement and AI tool development that prioritizes the well-being of communities—a vital step in decolonizing AI. He pledged York University and the International Development Research Centre (IDRC)'s unwavering support to help achieve the project's objectives.
As the Polio Antenna Project takes flight, Ethiopia stands poised to lead Africa in the transformative use of AI to tackle diseases head-on. With history as its guide and the spirit of unity as its compass, Ethiopia charts a new course towards a healthier and disease-free future for the continent.
Watch a summary of the event