AI4PEP
>
News & Blog
>
General
>
Kong Research Lab/LIAM Undergraduate Seminar: Fostering Knowledge Sharing and Insightful Discussions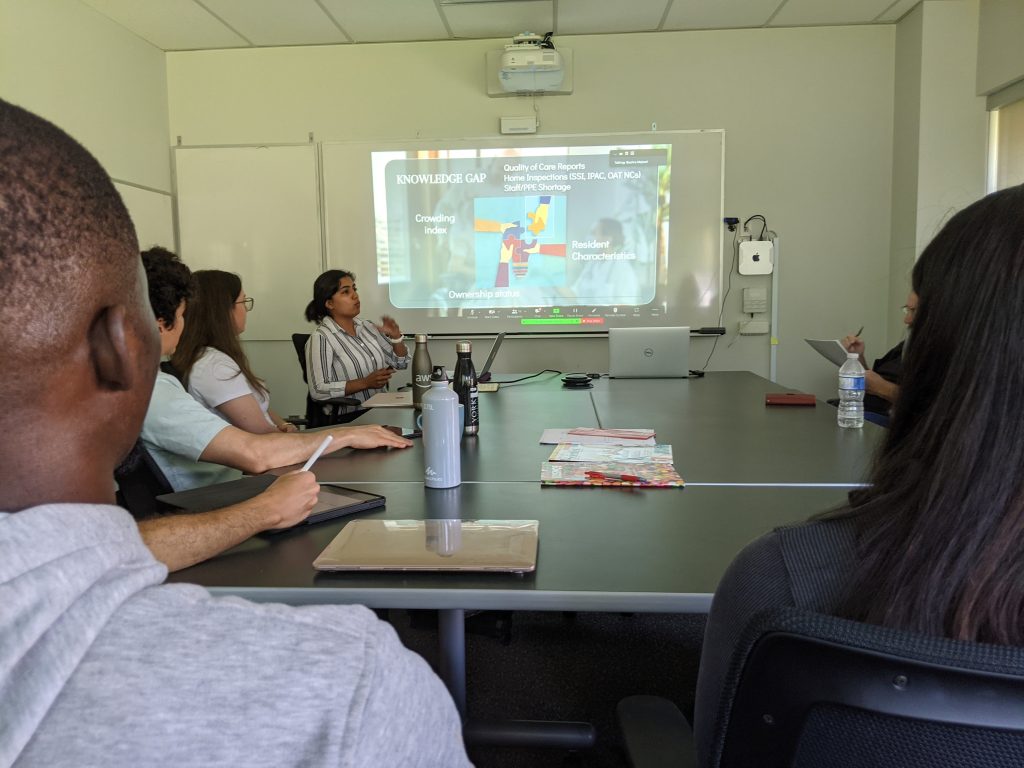 On September 6th, the Kong Research Lab organized its first Undergraduate Research Seminar in conjunction with the Laboratory for Industrial and Applied Mathematics (LIAM). The event brought together undergraduate students from various academic backgrounds to present their research projects and served as a space for insightful discussions and knowledge sharing among the attendees that fostered a sense of community.
This year's seminar featured presentations from four remarkable young researchers.
Mahak, a recent graduate of Biomedical Sciences, presented her work on "Determining Predictors of the Timing of the First Covid-19 Case and Death in Long-Term Care Homes in Ontario." Reflecting on the seminar, Mahak said, "It was an awesome opportunity to present the work we've been doing and get valuable feedback from professors and peers. I learned a lot from the exciting projects my fellow presenters were involved in and am looking forward to incorporating the feedback to continue to strengthen my own work."
Taylor, a recent Biology graduate, presented her research titled "Investigating Our Response to Crisis: Institutional and Community-Level COVID-19 Pandemic Responses in Canada." Taylor shared her thoughts on the experience, saying, "The seminar was a great opportunity for me to share about the research projects that I have been involved in for the past few years in the Kong lab. It was valuable to get feedback on my research and advice on next steps from experts and leaders in the field. It was also great practice building scientific communication skills. And I was really glad to learn more about the interesting work being done by other undergraduate students in data science and mathematics at York, and hear fellow lab members give great presentations!"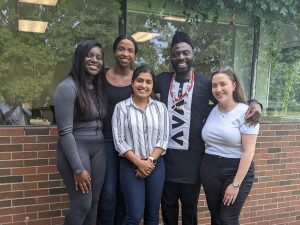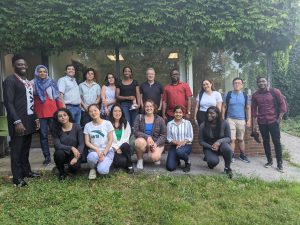 Alyssa, also a recent graduate of Biomedical Sciences, presented her work titled "Intersectionality and government regulations on data privacy in Canada, Brazil, and South Africa: A systematic review." Alyssa appreciated the interdisciplinary nature of the group and said, "The seminar was a great opportunity for me to present my research and receive feedback from others, while also learning from the research that my peers had conducted. Preparing the presentation allowed me to put together the research that I had done into a clear and concise presentation. I found everyone's comments, questions, suggestions, and inputs very useful. The discussions that I had with others in the group after my presentation allowed me to think more critically about my research and to implement any changes. The variety of perspectives were beneficial in improving my work. I learned a lot from the feedback I received and from the other presentations. I truly appreciate the interdisciplinary nature of the group and believe that it is a valuable component when conducting the kind of research that we do in the lab."
Ghislain, a student studying applied mathematics, shared her work titled "Estimation of Growth Parameters and Mortality Rates for Five Climate-Vulnerable Fish Species in Restigouche River, New Brunswick, Canada, Using Time Series Data." Ghislain reflected on her experience, stating, "The LIAM seminar was a truly eye-opening experience for me. It was my first opportunity to present the work I did over the summer and share my findings with the lab. Additionally, it provided me the chance to meet several of the LIAM lab members in person. Preparing and presenting was a huge learning curve for me, particularly in effectively conveying my results, given that it was my first presentation of this kind. Chatting and getting feedback from everyone was enlightening, and I absorbed several new angles on our work. Overall, the experience was super valuable, and I took away a lot from it."
These sentiments represent the spirit of the Undergraduate Research Seminar which will be an annual event for undergraduate students to present their progress while emphasizing the importance of interdisciplinary collaboration in academia.
Please find the pictures from the event here: https://photos.app.goo.gl/3ytRTaFjL3F5ADM76